At the service of our costumers, FLEXEXPRESS 24H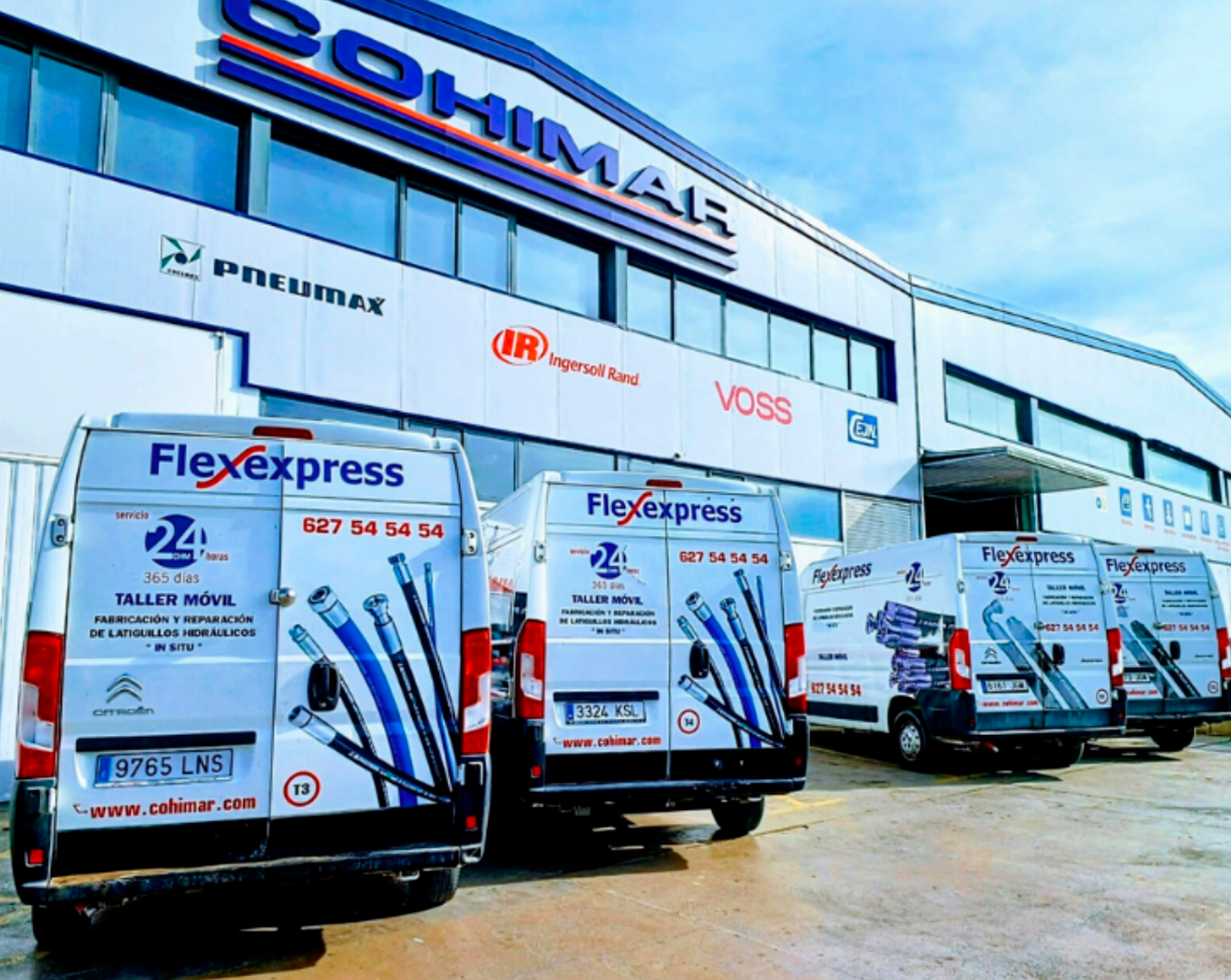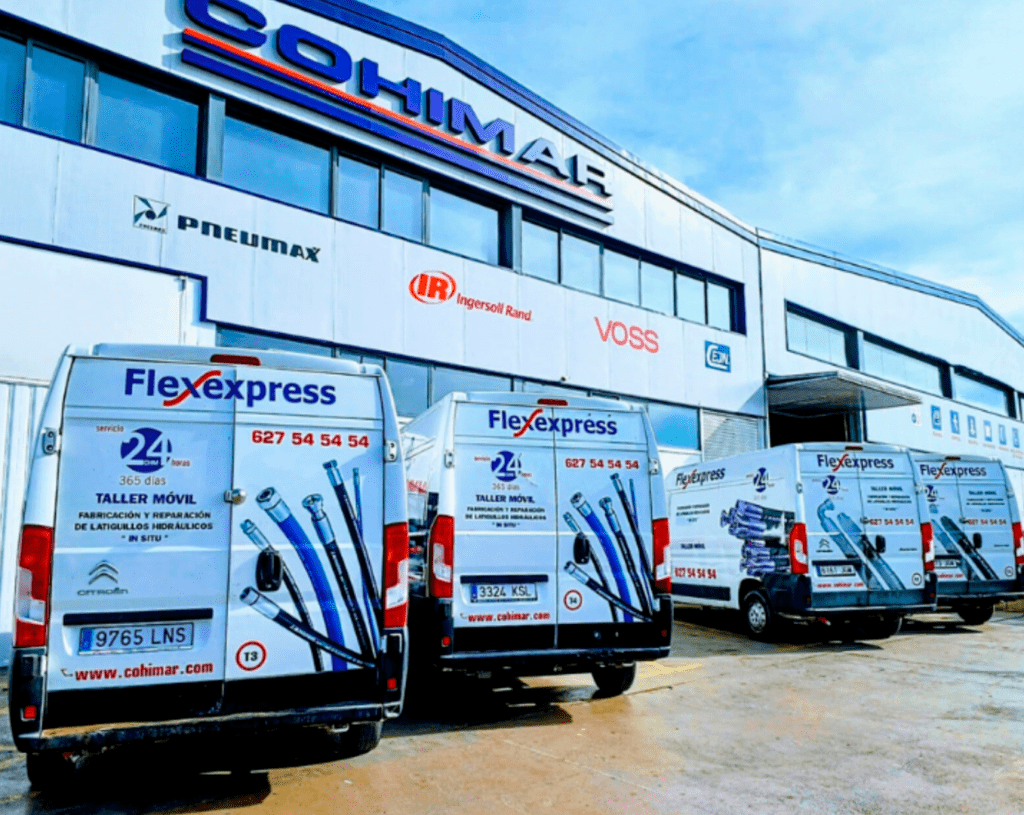 Your time is OUR PRIORITY
COHIMAR launched the FLEXEPRESS brand in 2008, with the aim of creating a division specialised in offering its customers a 24-hour assistance service for the repair and manufacture of low, medium and high pressure flexible hydraulic hoses, up to 1½ inch sizes.
We have a large fleet of industrial vehicles, mobile workshops, equipped with modern production means and a large stock of hoses and fittings, which allow us to provide an immediate solution to our customers, wherever they are.
It is a service adapted to the needs of a multitude of sectors, especially mobile industrial machinery for construction, public works, heavy agricultural machinery, mobile waste management vehicles, lifting machinery… with mobility limitations or difficulties, or which require an immediate solution, in situ, to continue with their normal operation.
FLEXEXPRESS offers an emergency service, 24 hours a day, 365 days a year, always guaranteeing an intervention and solution in less than 4 hours. We currently provide coverage in Catalonia, but we are immersed in an expansion project that will allow us to extend our services to the whole national territory.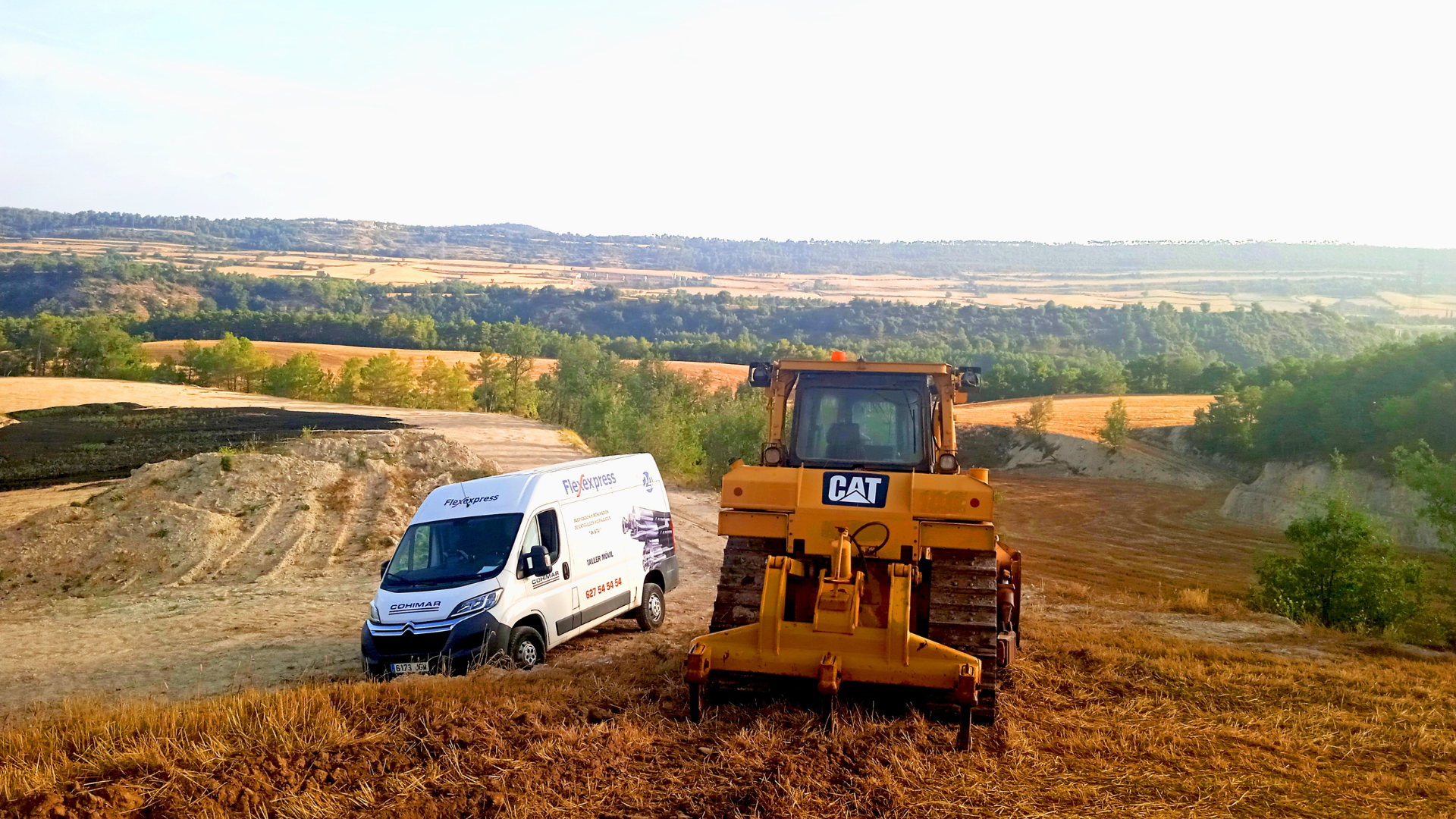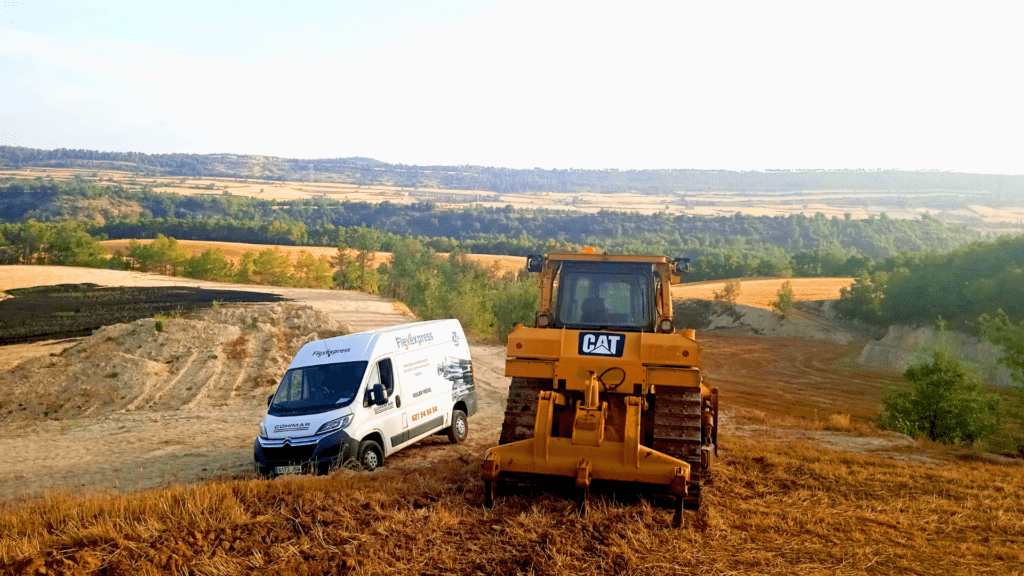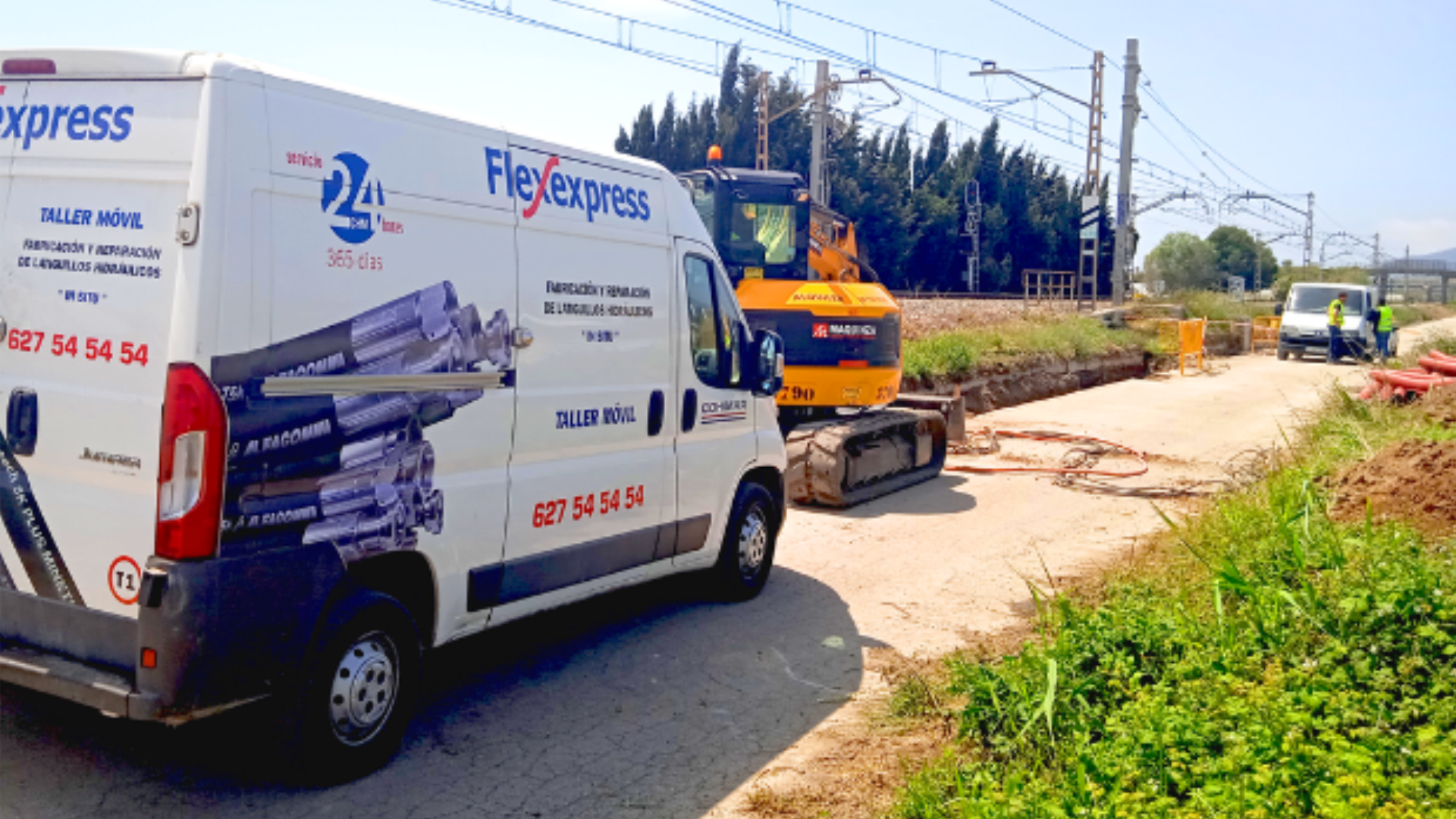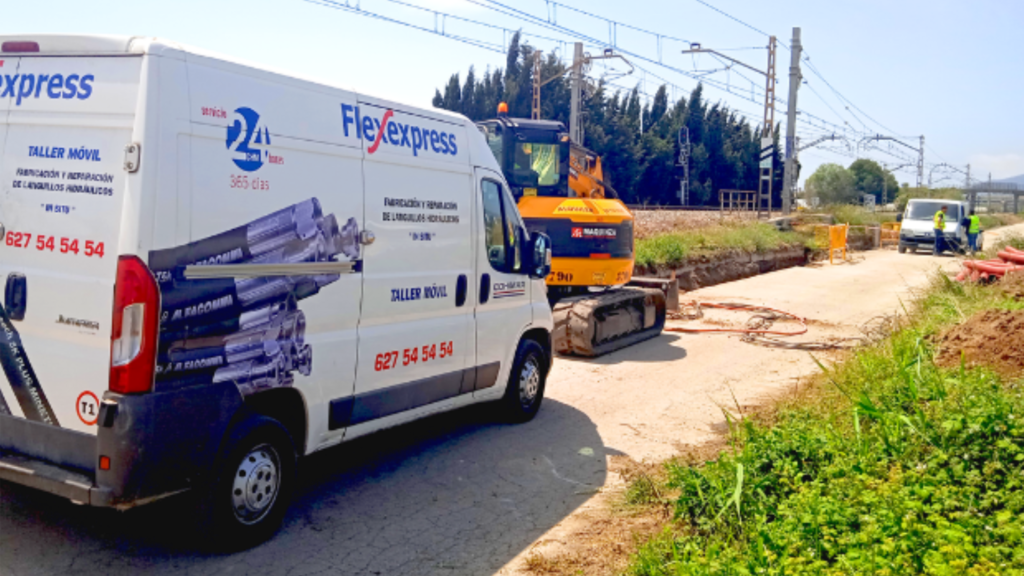 The solutions that we offer to the market, and that we integrate into our systems, integrate very high quality components, leading internationally recognized brands and world leaders in their activity segments. Partnerships based on relationships of trust, forged over more than 30 years of close collaboration.
These collaborations allow us to offer the market a very broad and diverse catalog of products, with more than 100,000 active references, which allow us to offer comprehensive solutions with high added value to our customers, becoming and positioning ourselves as a strategic Partner in hydraulics.